New Patient Special
No Obligation Consultation
(Exam & X-Rays Additional Charges)
Manassas Chiropractic and Rehab
Gentle, caring, and affordable natural health chiropractic care
For EMERGENCY use please call Dr. Steve Lininger directly at 703-314-8224.
I will be using telehealth to talk with all of my patients during this time....
Adjustments work by helping to place your body in the proper position which allows your body to heal itself from within. One of the most important points of our care is realigning the spine and thereby reducing the pressure placed on sensitive nerves - which can contribute to problems with the central nervous system and cause other body problems.
You will feel immediately at home in our Chiropractic Office. You are probably looking for the best "Chiropractor Near Me". We are a 5-Star Rated Office. We specialize in Adult and Pediatrics - for Children or expecting mothers and parents. We love to work with your whole family. We believe that patients should be as comfortable as possible - and our results speak for themselves. We have been rated 5-stars more than any other office. We offer new patient specials and we always welcome walk-ins. You can schedule an appointment now online with our nifty scheduler. Welcome, and Come on in!
Chiropractic has been praised by many health care providers as a natural method to prevent back surgery. In fact, the Journal of the American Medical Association published its low back pain guidelines & suggested that people suffering from most back pain ought to first try chiropractic before resorting to surgery. Because in many cases our care fixed the problem. Chiropractic care after an accident - regardless of cause - means a healthier future for you and less healthcare costs too. Perhaps surgery is not the answer? The more you know about the extent of your injuries and pain, the quicker you can get the treatment you need. Schedule an appointment today! We'll handle the rest, including contacting or working with your insurance company if needed.
Dr. Steve Lininger, cannot wait to see you at our chiropractor office nestled along the main thread of Centreville Road (Rte 28).
Less than 20% of people are fortunate enough not to live with back pain. Even more, people will handle issues such as slipped discs, sciatica, pinched nerves, and others. Sometimes these occur as the result of a work injury and other times it is merely a genetic condition or result of lifestyle choices. Regardless of cause, we can help!
Issues with chronic pain have a significant impact on the way we live. The real answer comes with finding the best chiropractor & doctor for your needs. This will put you on the road to wellness.
Choosing The Right Chiropractor Office
Proper skills for YOUR ailment.
Experience & Proven Success.
Modern Techniques & Equipment.
Impressive Testimonials.
Convenient Office Location.
A Clean, Safe Environment.
Unbeatable Customer Service.
We are proud to be the #1 Top-Rated office in Manassas, VA. Dr. Steve Lininger, DC, CICE has been a chiropractor serving Manassas, Centreville, Burke, and Prince William County for over 10 years.
Dr. Lininger is a trained doctor who specializes in detecting and reducing back pain or misalignments of the spine that interfere with the ability of your body's nervous system to send and receive messages to and from the body. These can often interfere with healing. We also help you improve with other adjustments and treatment approaches, including nutritional guidance, stress relief, and soft-tissue treatment.
Life is not static. It moves on whether you want it to or not. Every decision you make with regard to your health will place you either closer to your massage therapisthealth and wellness goals, or further away. Which direction do you want to go? We are here to help you live the life you want, one that is active and healthy.
We serve the needs of all people from infants to the elderly. It is our mission to provide the best quality, non-drug and non-surgical care to alleviate pain and suffering in our community.
It's never too late to start the journey to health and wellness. If you have back pain, you will never have a more professional yet friendly experience than you will here at Manassas Chiropractic and Rehab.
We accept most insurance plans.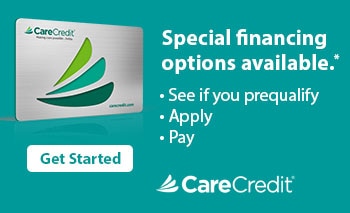 Chiropractor. Dr. Steve Lininger, DC provides Back Pain, Sciatica, Neck Pain, Headaches, Shoulder Pain, Chronic Pain, Disc Herniation, back pain relief, neck pain relief to the following locations: Gainesville, VA, Haymarket, VA, Bristow, VA.
Manassas Chiropractic and Rehab
Manassas Chiropractic and Rehab
"Dr. Steve keeps me going. I have been a patient of his for over 5 years. He really cares about his patients. All of his office staff are great too! I am on his maintenance plan. I would challenge anyone to find a better rate for the quality
..."
View All
of care."
Manassas Chiropractic and Rehab
Excellent customer service very friendly respectful and professional
Manassas Chiropractic and Rehab
Fui pasiente de esta clínica después que tuve un accidente de carro siempre me atendieron bien y me ayudaron con todo el proceso los empleados son muy amigables y lo comprenden a uno
FIND US ON THE MAP
Call us, email us, or stop by the office. We're always here for you!